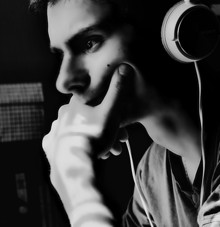 Maxim Lebedev, a musician who lives in Ukraine. He was born in Donetsk in 1992.
In early childhood, when he heard Daft Punk record brought a friend, Maxim Lebedev immediately fell in love with their music.
In 16 years, deciding that just listening to electronic music is not enough, he began work on their own tracks.
Listening to a lot of musical material, Maxim soon realized that House music – this is what you need. Some time later,
Maxim Lebedev began to cooperate with the labels. In 2011 he published the first release on ULYSSE RECORDS,
even after some time it becomes a resident. Since then, Maxim Lebedev started his career as a musician.
Contact: maximlebedev2009@rambler.ru